Inside the JayBey "Love" Machine
It's a well oiled machine. Every detail is meticulously developed, designed, built, rehearsed and executed with seemly effortless expression of sound, art, visual and dance. And while it takes a tremendous team to constantly maintain production mode year after year, while on and off tour, to continually grow one musics largest superpower, BEYJAY maintain a pretty hands on approach.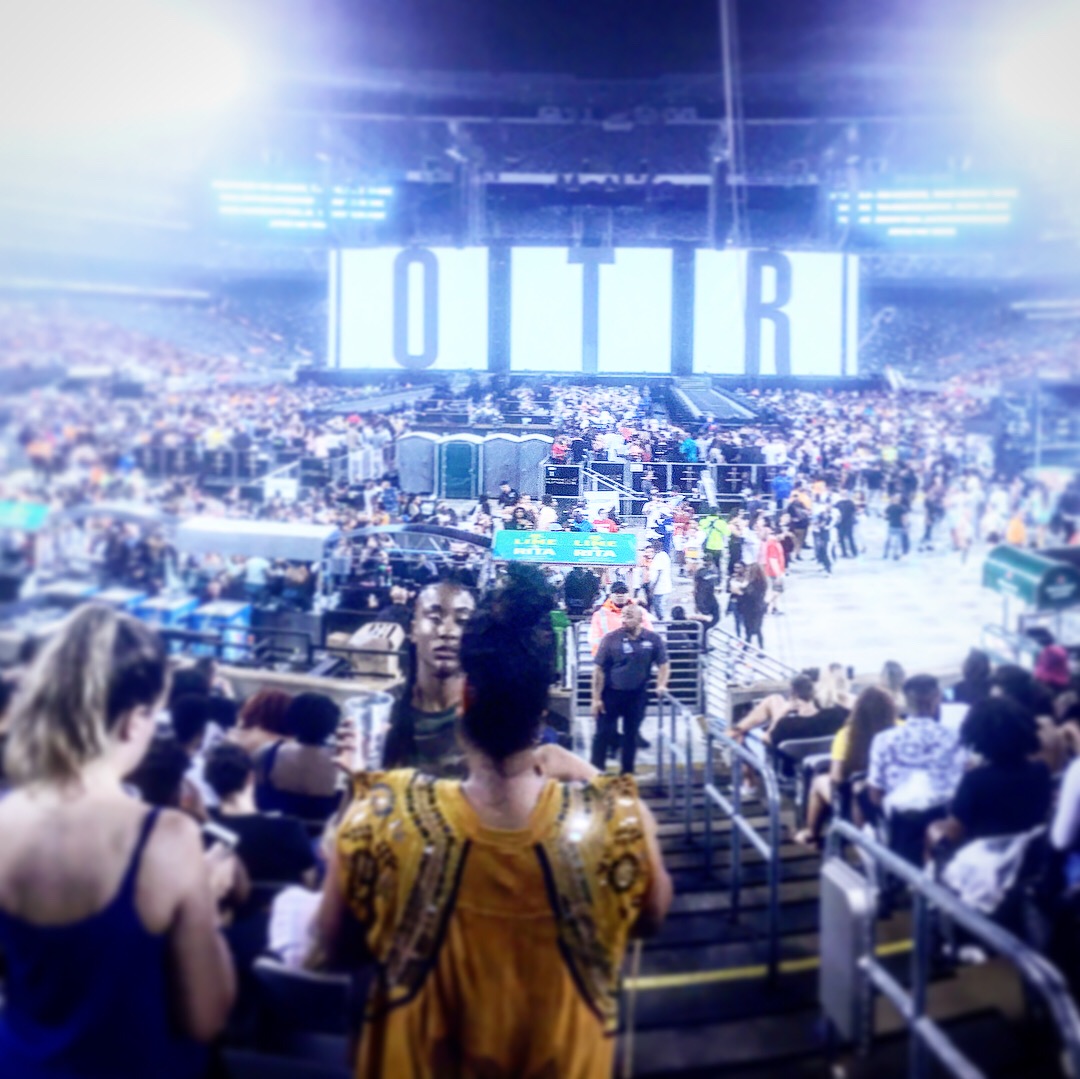 "The love off the stage is equal to love on."
- OTR 2018 Metlife Stadium
Insiders tell us that the bosses are both business first and foremost, but also open to dialogue and interaction on the day to day.
And after sharing positive stories and background, genuinely wanted us to experience the show. The set-up we got was a couple of layers pulled back from what was already revealed in the promotion of the tour, "love."
With the friends and family tour ticket link, we were able to grab fantastic seats for a discounted price using a password. Though due to a late arrival and rain delay we never made it back stage. But sitting front stage with family, after stealing a couple moments of precious time with a good friend on tour, was priceless.